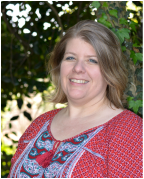 Maurita, the Executive Director, has been a foster parent in North Carolina for over 13 years. She has taken over 60 children into her home. These children have ranged in age from 5 months to 24 years old and have been with her as short as a weekend to over 5 years. Over the last 6 years she has primarily been working with teenagers and experienced the trauma with aging out. She has continued to be a support to 5 young adults who are in the community, as well as, taken 4 young men who have been emancipated into her home over the last year. She has completed higher level training in working with kids who have been traumatized, as well as, mental health training to support the youth in her care. Maurita also completed the Duke Non-profit Management Certificate in 2014 and served as Vice President and President of the North Carolina Foster and Adoptive Parent Association for 3 years. Maurita has a great passion for these young adults and is the visionary of In Our Shoes, Inc.


---

Mitch Lyman, Secretary, is Maurita's neighbor and has helped in various ways with a number of the children who have been in Maurita's care. He and his wife have acted as a sounding board for Maurita throughout her decision making process from taking in children, to adopting, to starting In Our Shoes, Inc. He has great business sense and is always willing to stretch and challenge Maurita, making sure she has thoroughly thought through her decisions.
---

John Wingen, Treasurer, is VP of Finance at CATO Research. He has served on various non-profit boards in the community and has been supporting Maurita in her efforts over the last 3 years.
---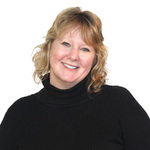 Jolie Mayes, Board Member, is a mom of two boys and full time Program Manager. Jolie keeps busy but her heart is to serve God. Since before she even became a Christian, she has had a heart for the hurting. She was a part of the Big Sister Program, volunteered at the Wake County Juvenile Detention Center and worked with children at Hearts in Motion where she also sat on the board. Her most recent endeavor was to help start a church in Holly Springs. She loves to serve others and is honored to be a part of the In Our Shoes, Inc. Board.
---
Joanne Scaturro, Board Member, received her Masters in Social Work from Florida State University in 1975. She is currently serving as a trainer in the Staff Development Office of the Division of Health and Human Services in Raleigh, North Carolina. Previously, she was employed as Supervisor of the Parent/Family Involvement Unit of the Florida Department of Education; Parent Services for the Bureau of Student Services and Exceptional Education; Senior Trainer with the Children and Families Professional Development Centre in Quincy, Fl.; a Community Social Worker with the Severely Emotionally Disturbed Network (SEDNET) and Parent Specialist for Leon County Schools.
---